Our themes come built with a layout editor that allows you to add columns, rows and customize the way your site looks if needed with the help of CSS classes.
You can use the layout builder adapted in our themes to customize your pages, headers or footers quickly. The layout editor has the ability to format content in a rich text format and switch between text & visual format to better edit your content.
Another advantage of using the layout builder is that the code in your website is not bloated, unlike other website builders. We are aware of how important it is for a website to load fast.
The layout builder applies to: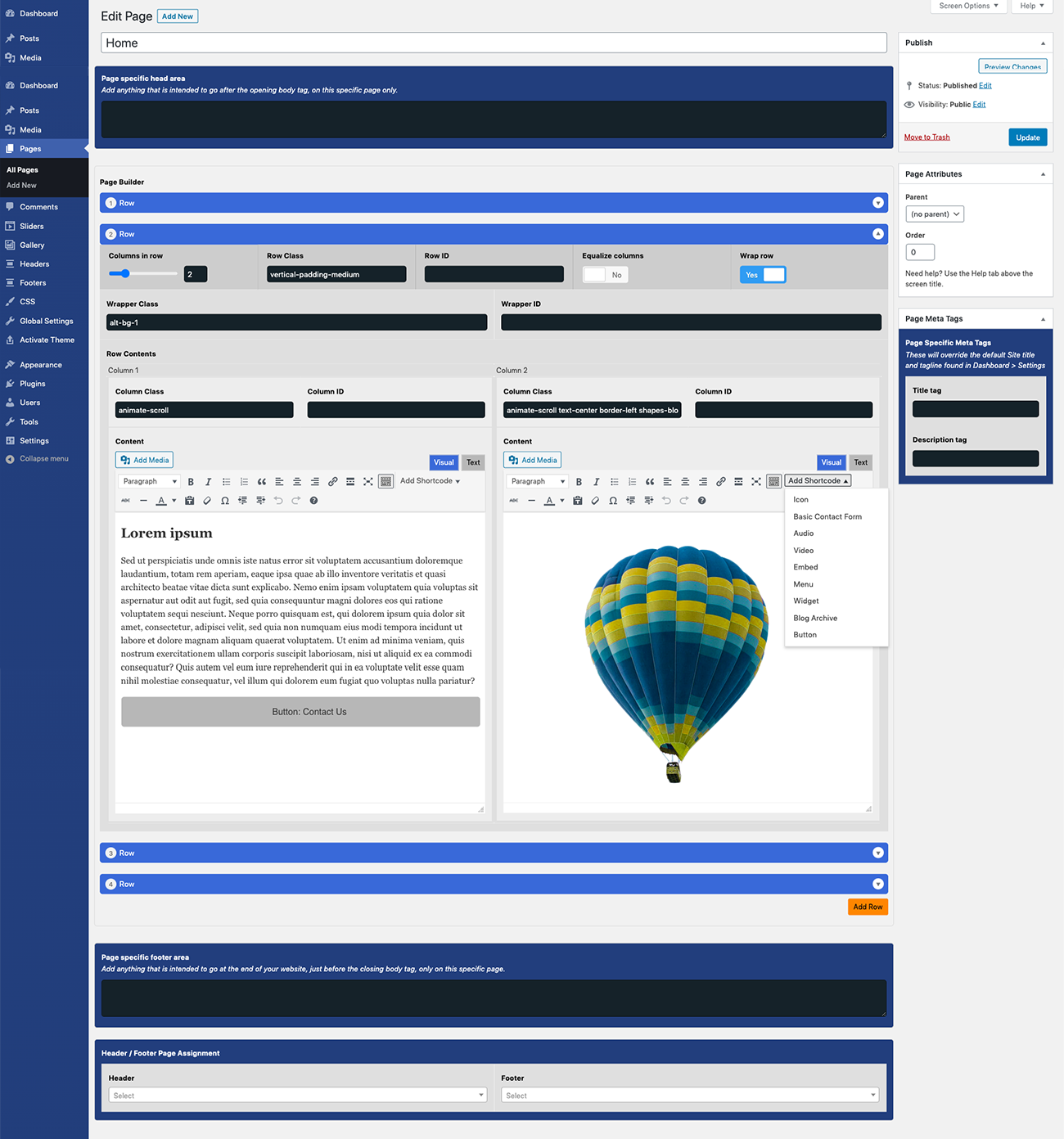 You can see a simplified demo of the editor by clicking the button below.
You can read the following articles below to know more about the individual features the layout builder has to offer: